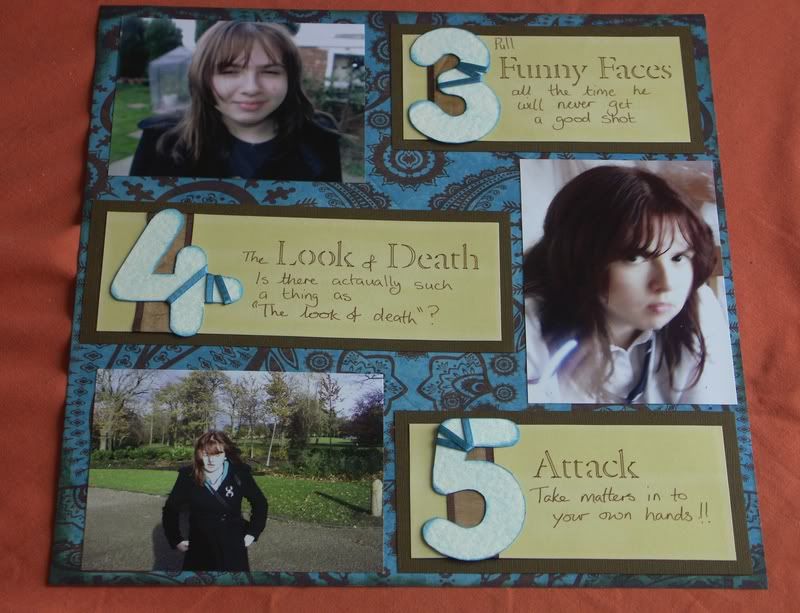 I didn't post yesterday as Steven was in hospital having an operation on his shoulder, he is home now but starting to feel the pain. To top it all our heating does not want to work we have hot water and the thermostat is sending the message to the boiler but it has gone on strike.
I am getting scrap withdrawal symptoms I think I'll have to go and stroke some papers to make me feel better. The two
LOs
I'm
putting up are to
illustrate
Stevens taking pictures of everything and everything. I wrote down what I wanted to journal before but still managed to make a mistake on the real thing.