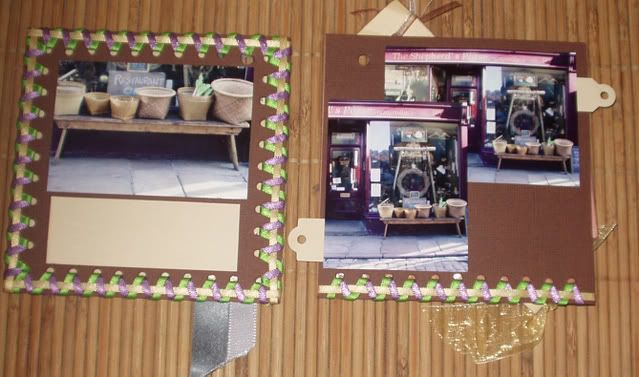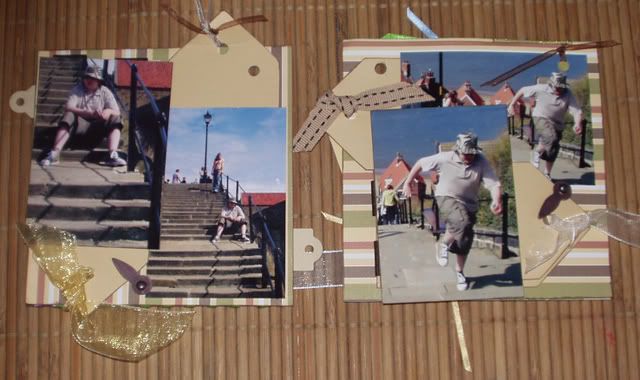 I have just put up a link for a card a day. Which is what it says on the packet, go on have a look know you want to! Elise Blaha has pledged to alter a playing card each day for a year. I will keep looking in on it there may be some inspiration for future ATCs.
I'm such a noob at ATCs, I was in such a rush to send the first one off that I didn't put the info on the back properly and I could have packed it better to send it off. I must do better next time!
Well the blue tack has mutated again I put a photo up on the side under the ATCs.
The two pairs of pages from my Whitby mini book are one of the shop window of the sheepherds purse with the baskets of veg( although you can't see the veg) out side for this LO I punched around the edges and wove ribbon on it (it took ages) the second pair are of Andy running and then resting on the steps that led up to the Abbey lots of space for hidden journaling under the flaps.