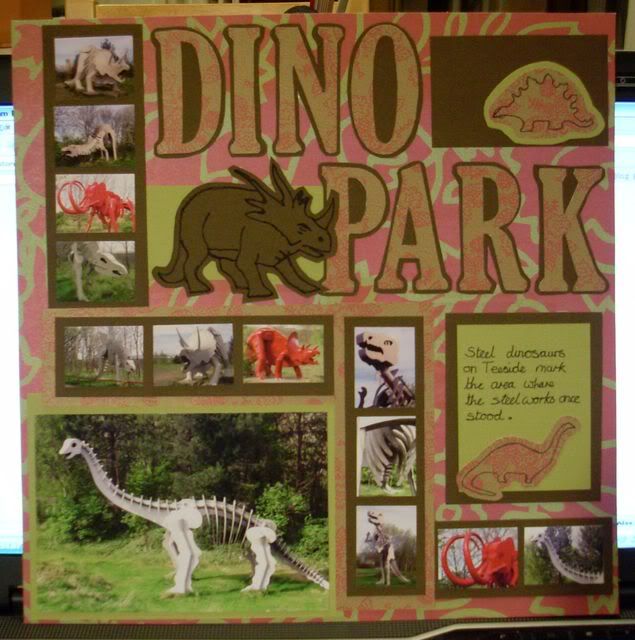 Hi all, I hope you are well
I had a busy day yesterday as
DS
had the prep work done for his braces, he has strait teeth already but one tooth has gone astray and is embedded in his pallet, to get at it to try to put it in its place they had to cut a hole in the roof of the mouth then take some bone away and then sew a bandage over to keep it from healing back up, the bandage should drop out in up to a fortnight then they can start work on next bit of the treatment. He did really well he was a bit ratty when he woke up (just like his dad is all the time) but he has been fine since the only thing is we have had to find him mushy foods to eat as it is a bit awkward to eat lumpy stuff.
I have a LO to put up,
Yay
, its nice to be scrapping again. After doing lots of
LOs
with only one photo I knew I had to do something different, I dug out some old
rotadraw
disks for the big
dino
and the little ones are stencils I have had kicking around for ages, I was gong to throw them away I'm glad I didn't now, I will have to use this as an example when DH wants me to down size my stash.
Take care and thanks for looking