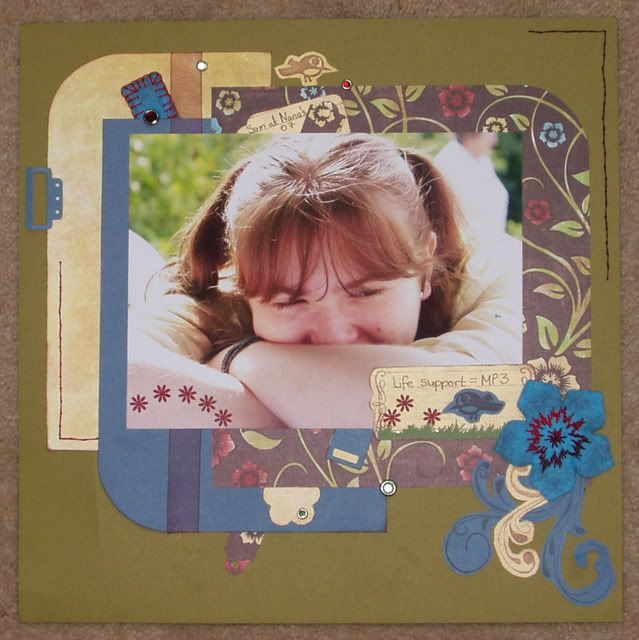 Hi all, I hope your well.
I'm still very busy, life is defiantly still getting in the way, I have papers to deliver to help the kids with their round as Andy was lucky to get on the after school canoe lessons, it's his second week this week but he loved it the only thing is he is a bit to tall and broad and needs a longer paddle, Sam is a bit jealous to she would love canoing.
The LO I have put up today is Life support = MP3, on the photo you can not see but she has her MP3 on. The little birds are from a bargain stamp I found it has three birds with flowers dotted about but I just trimmed the birds down and used them on their own. The felt flower I made by using a stencil cutting out and then sewing the detail with embroidery thread .
Thanks for looking, take care all.