Hi all, I hope you are well, things are not to bad here I'm still feeling a bit under the weather but never mind there is scrapping to be done.
I have lot of photos to put up today, this was the last CJ in the current round, I'm sad that its nearly finished so I made this one the most fiddly, I love the final outcome but now I don't want to send it of.
This was inspired by a little fathers day mini book on two peas but the final piece looks totally different.
The theme for the CJ was colours, I chose Christmas colour as Christmas is my fave time of the year and as it gets nearer I start get happy fuzzy feelings of excitement.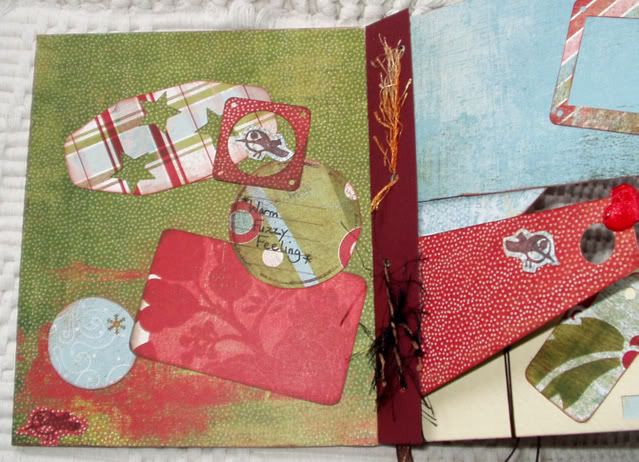 All the tags are cut out using the empty sheet of tags for a template also I used tags made with the big shot, I know is a terrible pun but you could say that this entriy is tagtastic.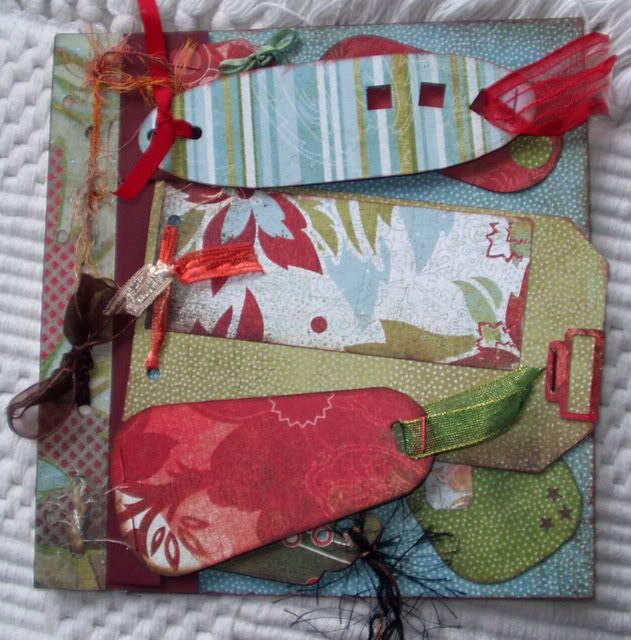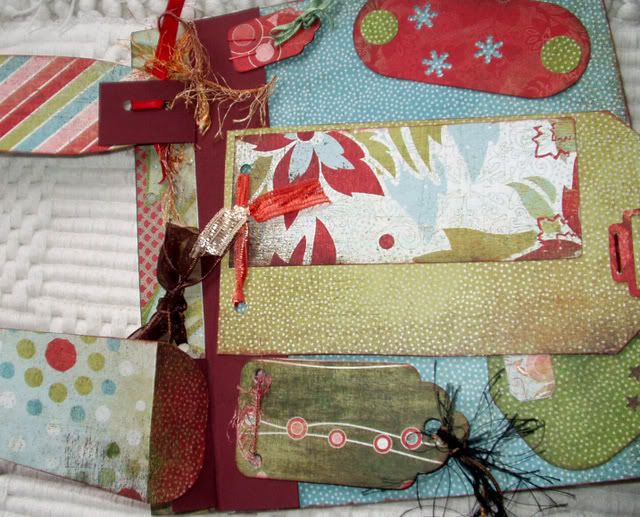 I have had a mega good idea for an autumn mini book that I will share just as soon as it gets going all I can say I will be using laminating pockets which will be fun as I don't have a laminator so I will be ironing them and that all I'm saying for now, TFL and take care all.