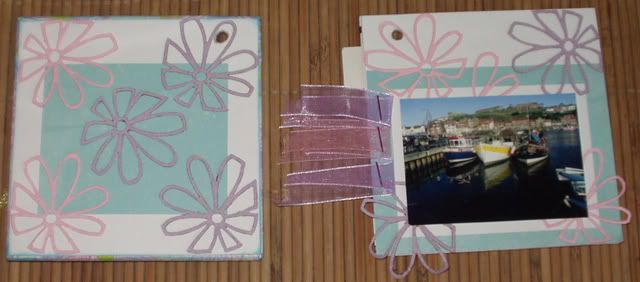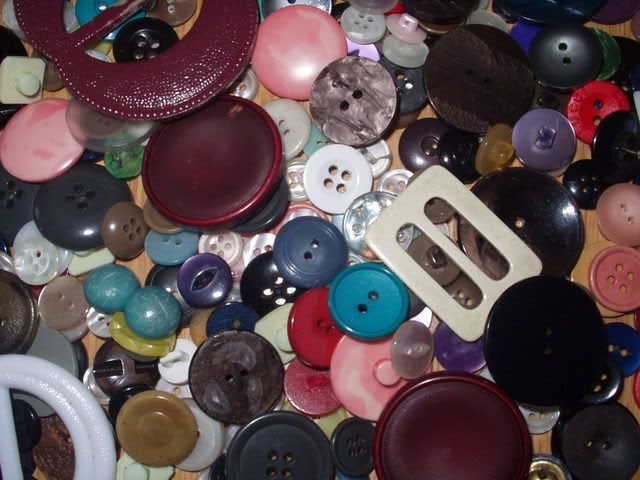 I've done more house work today which is a drag as I have so many ideas at the moment I would rather be scrapping. While I was out shopping I picked up a bag of buttons and buckles from a charity stall on the market I paid 30p for the lot, I was very good and did not buy any other stash.
I am baffled today by one of the biggest mysteries of the world, why is it when you wash quilt covers they wrap around each other and all the pillow cases go in side the covers I found myself going out to the dryer three of four times to untangle them otherwise they would take to long to dry.
I have put up two pairs of pages from my Whitby mini book today, the flowery page is already looking tatty as it has been handled so much I may have to repair it, when I do a mini book I like to keep looking through it as I'm adding pages. The second is of two of the sights we saw and It has
journaling
(
That's
amazing as I'm not very good of thinking up things to say), it is about the different patterns(
Gansey
) that are
knitted
in to
fisherman's
sweaters
so if they are washed over
board
they can be returned to there
village
if they are found.