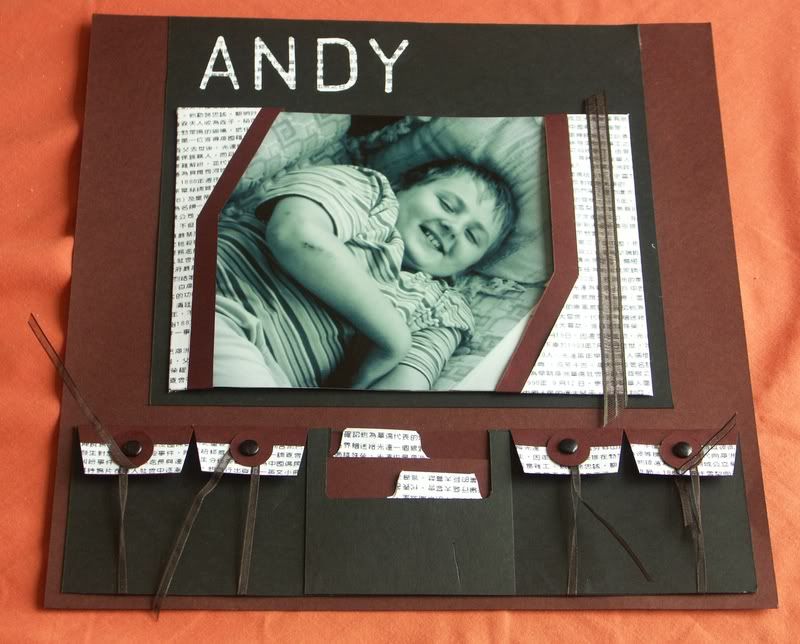 I received a delivery from
Carolinez
Craftz
today so I have been stroking my lovely things. I got some lovely "Jars of Love" as Sam calls them, a Halloween kit with alphabet soup (stroke stroke), some
gorg
Junkits
laguna
girl papers, and some angel kisses which I love right now I bought some different colours (more stroking) This really cheered me up as I was feeling down and I worried about Steve's opp tomorrow .
I have also been knitting today I wanted to knit a bag I did start off on round needles but some how I managed to knit a
mobious
band that was half inside out and half the right way so I started again on normal needles and its looking good.
I'm just putting one photo up today I will have to photo my mini books and paper bag book and put them up soon. This LO is of my son it has my fave picture of him on our first proper holiday but I have to re do the photo as this one is to green. It was great to see Andy smiling as before this he had a lot of problems with being bullied this was a big turning point for him.