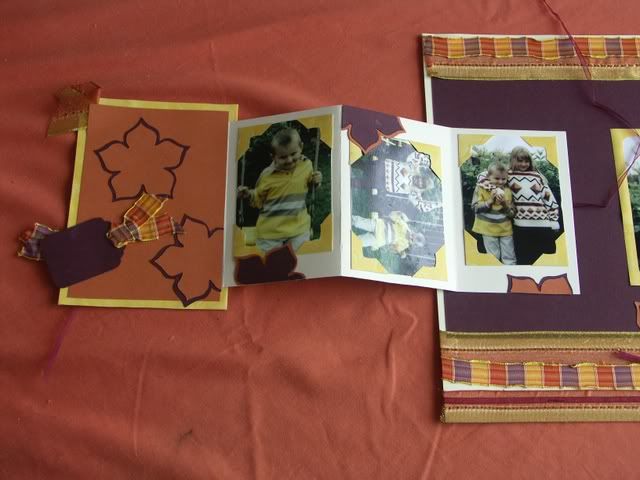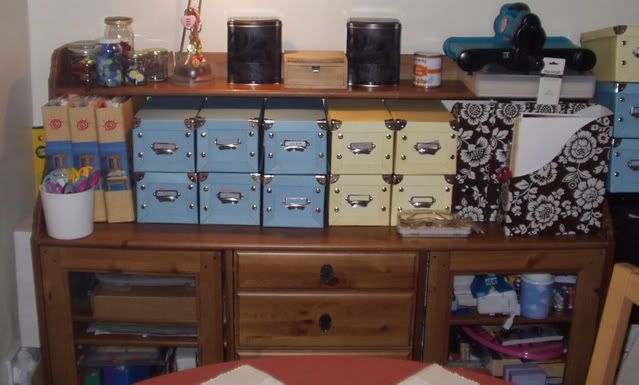 No I did not go and steal from my local craft shop, I sorted out my stash storage problems I got the inspiration from one the girls blogs on the Carolonez Craftz forum. I bought 12 snap together CD boxes that fit nicely on my unit and hide all my bits and pieces, the only thing is I will have to get used to where I put every thing I still have label the boxes yet.
Found out Stevens operation will only be an over night so I am pleased about that but he thinks he will be driving again strait after. We are all getting a bit twitchy about it I'll be glad when its all done and on to the next one, the one that counts.
I got hold of the old Camera, its on it dying days it is eating batteries like there is no tomorrow, so I may get some photos in my style to scrap.But for now I will put up my stashlift result and my second 12x12 page I ever completed it has an accordion mini book on it with photos on each side.