Morning all,
I started a BIA laced box last night and what a pain it was to lace I have a few finishing touches to add then I will share. DS has a hospital appointment today just to see what they are going to do about the tooth they exposed in the pallet of is mouth, they intend to pull it back to where it should be with a brace. DD has karate to so busy day for us all one good thing is as DD and her friend rebuilt the karate web page they are getting a few lessons for free.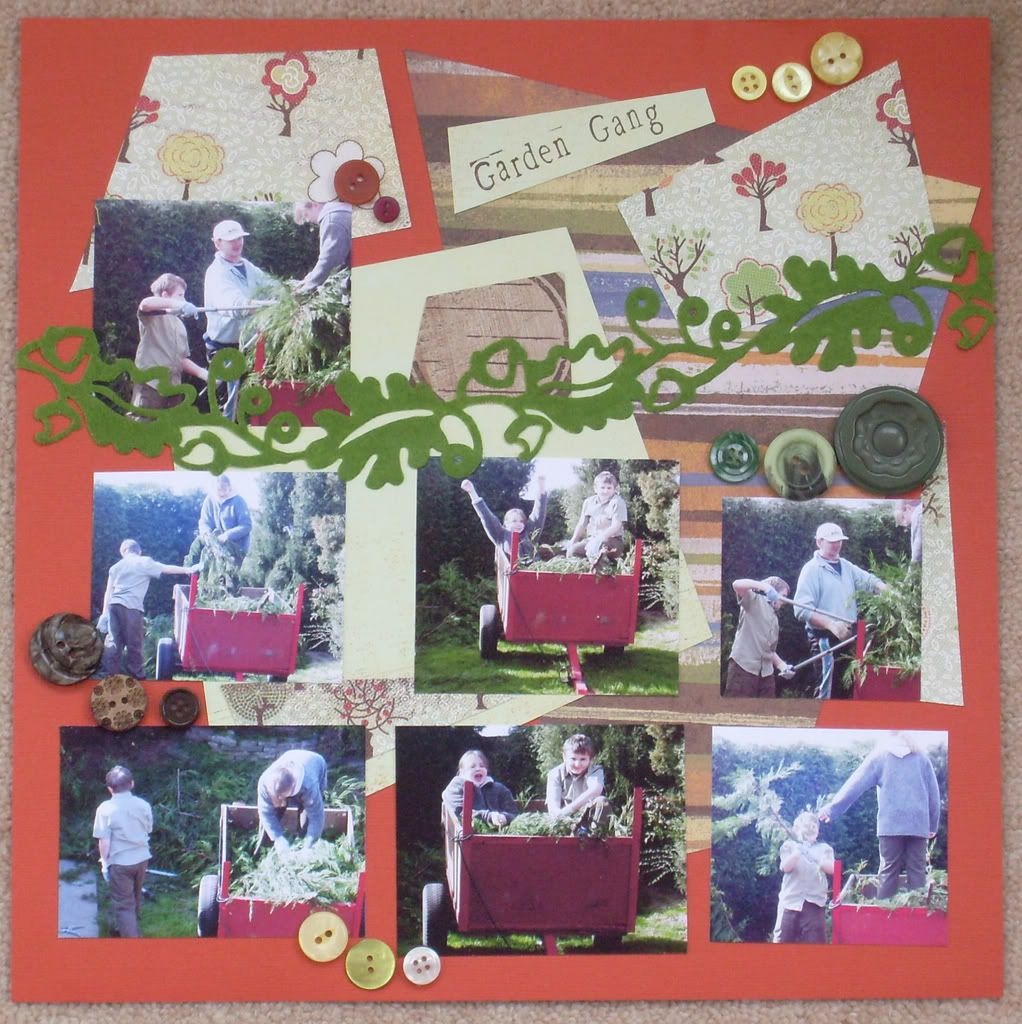 This LO was just a fun thing, random was the aim and it is different to what I usually do, but I enjoyed it, it wasn't as easy as I thought it would be, I have a problem with wonky but I just let it go and it was fine(in the end). The photos are from when the children helped use cut back the conifers in the back garden, now they are both teenagers they are not so keen to help in the garden I was wondering weather all teenagers develop an intolerance to sun light.
Take care and thanks for looking.