Hi all,
DS is not well at the mo and DD was kicked in th knee at karate she is fine really but just a bit sore.
Another of my while I was not bloggin discoveries is
design sponge
which is a great site not only on the arty side but for the sneak peeks of peoples houses, I don't know why I love looking at other peoples houses, well I do know why I think it because I am nosy, my mum used to tell me I would go into peoples bathroom cabinets when I was a kid so that must be it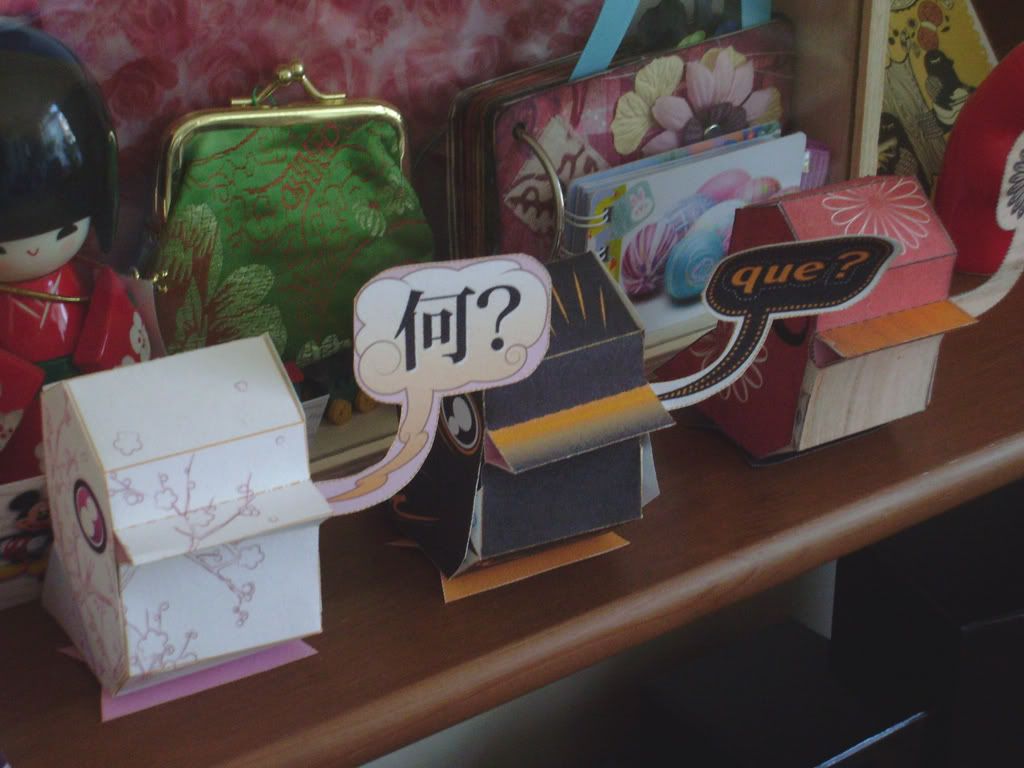 I am just sharing a link to theses cute little papercraft birds, They are called
nani
birds and there are many designs that you can print off, I cant find the link to blank one that you can customized yourself, I have orders for these for presents for teachers also there is a link in his site somewhere for a speaker dog to, DD suggested I could do something similar for a cartoon cat she draws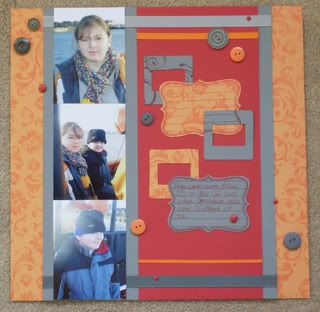 This LO is one using one of my impulse buys pizzazil (sorry if the spelling is wrong) when I got home I hated the orange card stock (I have it in brown to) and had got it out before to try to use
it but just couldn't get any inspiration for it, the photos on the LO are of my children when thy went on to a life boat when their grandfathers ashed where scattered at sea.
Take care all and thanks for looking.