Morning all, I hope you're well,
I'm feeling a bit better today but DH has it now. DD was out at a sleep over so I the whole of the table to my self I managed to take over the kitchen to, the LO has took me three days off and on to finish. I messed up a bit when I as sticking bits down and stuck the top bit on the bottom but I managed to save it in the end.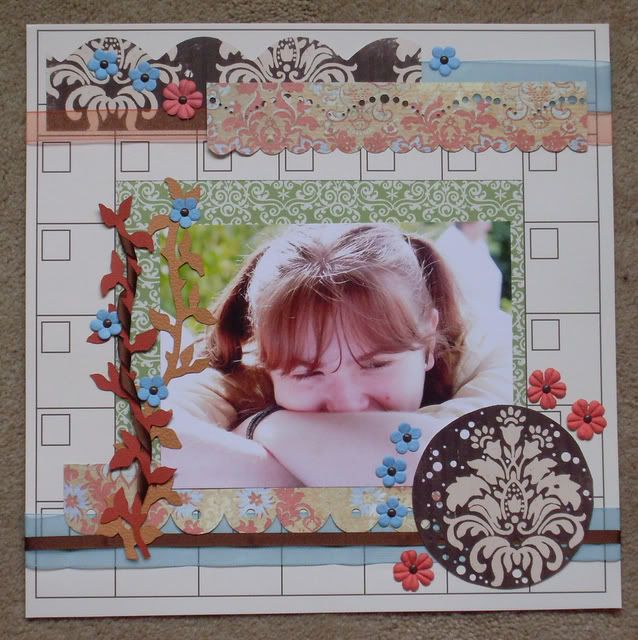 Well I have a ton of ironing to do today and the kids are back at school tomorrow, so I better go and get on with things
Take care all and thanks for looking.