Morning all,
I have not been up to much a bit of house work and today I have some maintenance to do in the kitchen and more house work I am trying to forget about the ironing.
I was doing a LO last night and was really struggling with it in the end I took a different take on it but that involves tons of cutting with a craft knife so it is still not finished, I have noticed I have been using up some of my old stash recently so thats a good thing.
What am I sharing today, well it is a simple little project inspired by the printed packing tape on the left using the brown licky stick tape on the right I used stazon ink (which I seem to be using alot recently but I only have four colours two proper ones although the white is a bit clagy even if I reink it, I bought reink refills and used them on two of my old ink pads.)...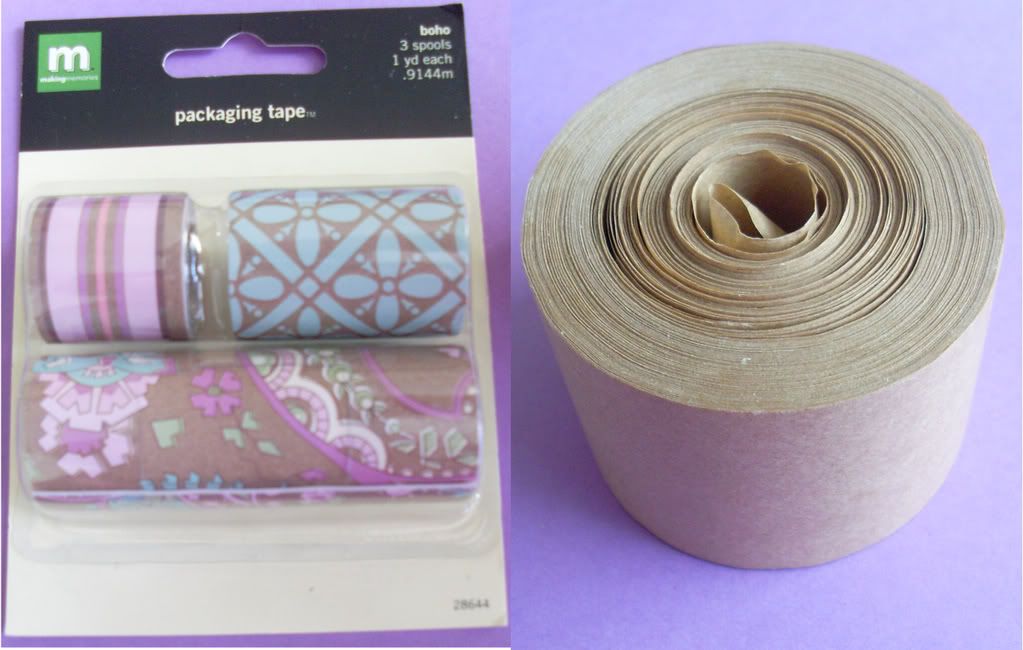 and some foam stamps I have had for ages they had not seen the light of day for ages any way they created the decoration for the hurricane lamp shown below. The tape is stuck on the out side and I have had a candle lit in side and if you stick to the safety rules of using candles it is fine but saying that we have candles mainly just for show.The stazon soaks through the tape to give it a transparency which it effective whether or not the candle is lit. I still have to find time to play with other inks and paints it could be good for other arty projects but I don't think the tape is acid free so no good for scrapping LOs then.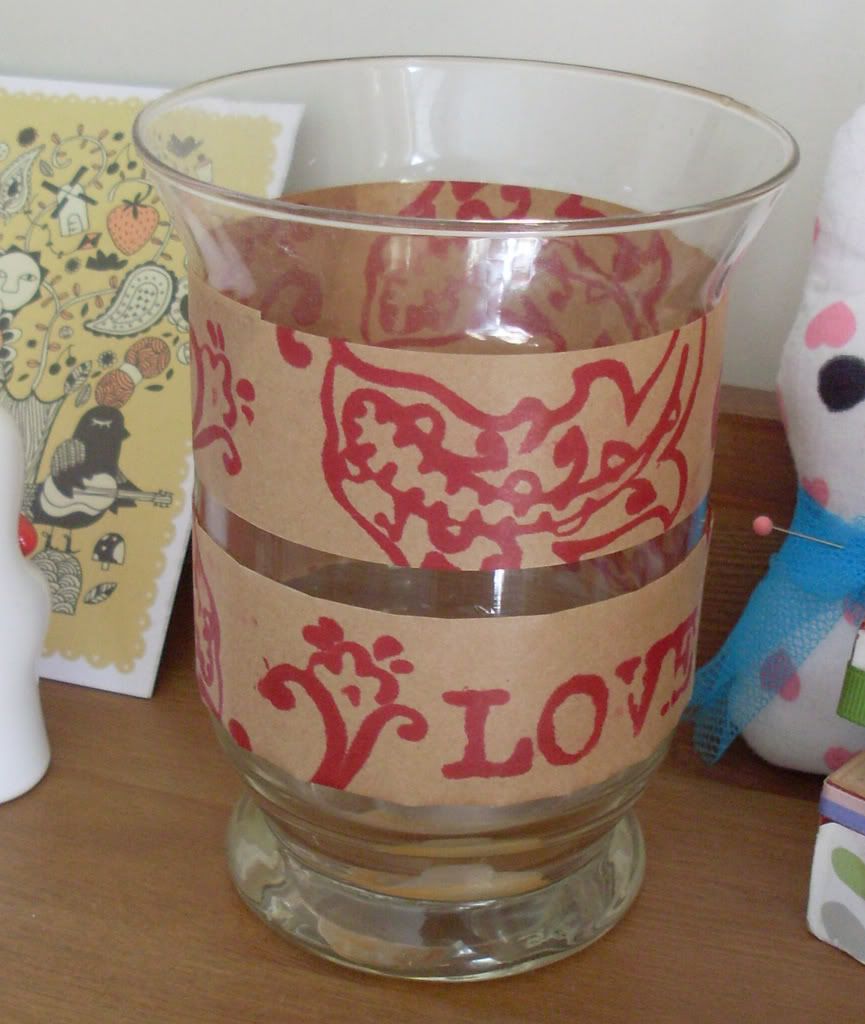 Tacke care and thanks for looking.