Morning all I hope you are well,
What have I been up to well I got very carried away with a hybrid LO and didn't realize it was very late and I still had to tidy up all the stash I had got out which had spread to the whole of the kitchen but as it the weekend I had a bit of a sleep in I will share that tomorrow. I have a mixing bowl of fiddly bits to sort out from three days of scrapping, then I may be able to scrap some more. Oh and I have the washing and a bit of house work to do to.
This is the LO I scrap lifted from
this
which is from
Jazzy1972
blog, I really enjoyed doing this it just flew together it was nice to be free with it, It is another LO justifying the need for impulse buying as the metal enameled buttons I bought nearly two years ago. The journaling reeds
First play along and smile nicely...
getting ready use a simple distraction...
then when the photographer is least expecting it, switch to ESCAPE MODE!
I think this is the best of the three using the same set of photos and don't worry tomorrows LO has a different photo on.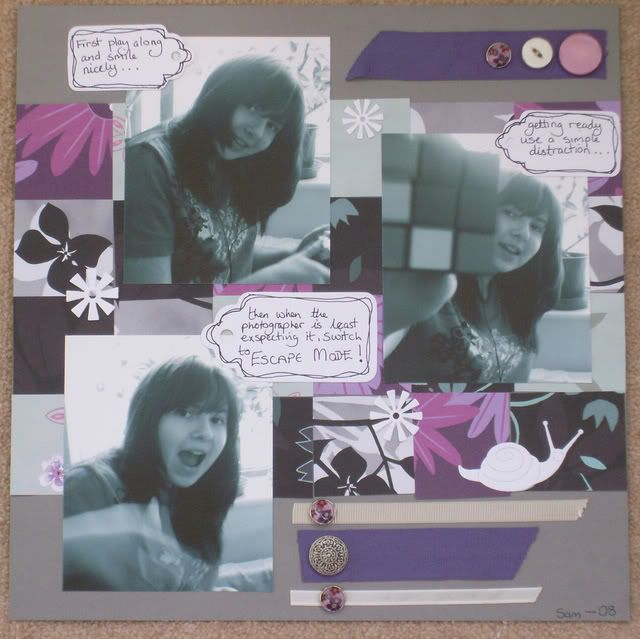 Take care and thanks for looking.