Hi all, I hope you are well
DS's hospital appointment went well, we where told they can move the tooth from out of his pallet he has to loose one tooth to make way for it but its worth it as the tooth to be moved is his canine and it will make him more symmetrical, I think he will miss having just one canine as his party trick is to do this sort of smile which exposes the one canine making him look like a troll, a family resemblance he gets from his dads side of the family.LOL
Today I have to normal house work to do although I have already done tones so later I may get to play, though I'm not sure what I'm up to. I have joined a swap that will be featured in the coming weeks on
a spoonful of sprinkles
so I need to get my thinking cap on for that and scout out what embellishments I need to get.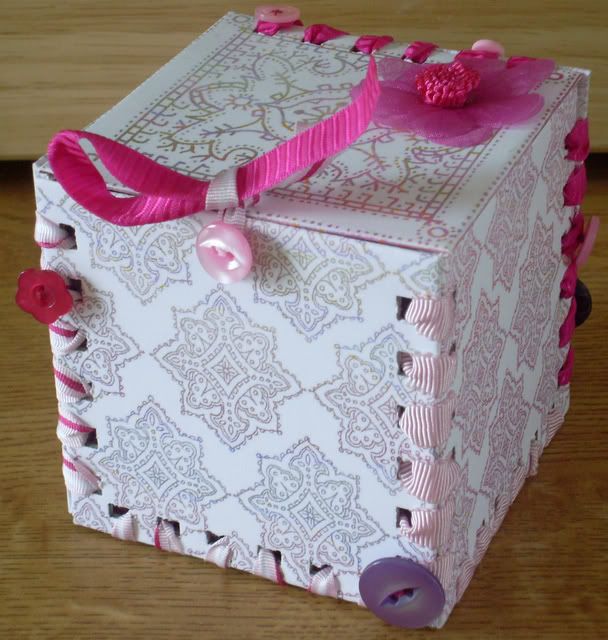 I made this BIA laced boxed as a gift for my mum I found the lacing a bit fiddly, I am making an owl to go in it and a few other bits and pieces, I made a cloth box for my MIL for mothers day(I didn't get time to photograph it ) and it took less time to make than the BIA box. I was thinking that as fathers day is not far of the box made with bear mats would be a good gift box. I probably wont make one as DH and my Dad as they are not big drinkers but I did see some bear mats on ebay with football teams on them.
Take care and thanks for looking.