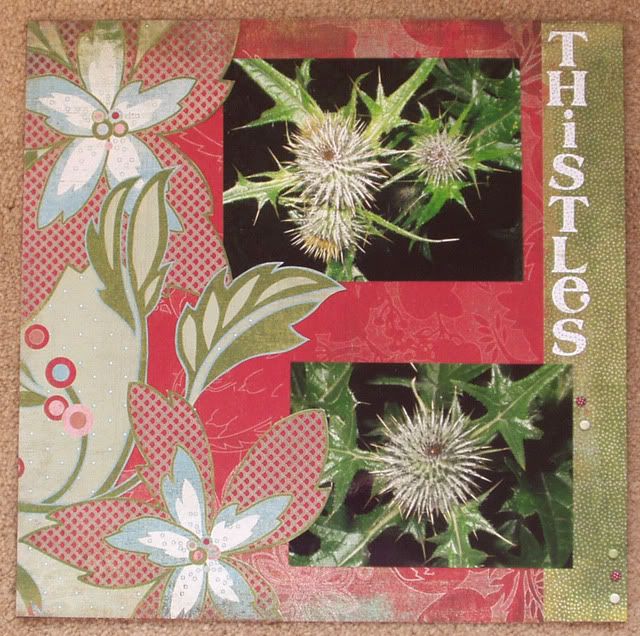 I completed this LO last night it was a bit to easy and didn't take long at all, the fiddly bit was cutting the paper. In a way it felt like cheating but sometimes its nice to make a quick LO. I couldn't put anything else on it as the paper is very pattern heavy and this LO didn't seem to suit journaling.
With the completion of this LO my 12x12 album is now full(50 LOs) I could add more pages but it's very fat already I was thinking of buying a new album ,that will have to wait until our cash flow gets better.
This week is the last week of school so I am hoping DH and myself will be able to have a run out some ware before we are bombarded with calls of "I'm board" from the kids, some how they don't get the motto "your only board because you haven't found anything to do."