Good day to all, well good other than the wind and the rain which I don't really mind but if I don't have to go out but I do have to go out.
In my not blogging moments I also discovered a few nice design blogs one of my favorite at the mo is
Print & pattren
it has caused be obsessed with kitschy seventy style pattern and little birds(I have just bought some little bird die cuts of
Carolinz Craftz kitz
I cant wait to use them.). It is also why have bought a book of patterns that came with a CD so I can print of patterns to use for scrapping. The colours seemed to be much brighter in th seventies I don't think DH will let me paint the kitchen orange.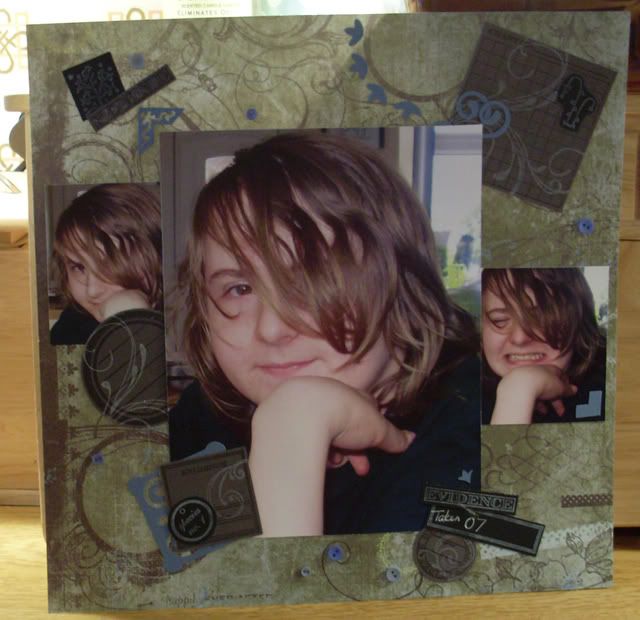 The LO I have put up was one using an old photo, (I must bribe the kids so I can have new photos of them) it is another LO with lots of little bits sticking out all over the place and with stamped bits, I feel that rut getting deeper and deeper.
This is a bind it all project, the covers are the little plastic gift cards you can pick up at the supermarket, I worked out the the mini book cost less than 20p to make as the cards where free the pages where from one 12x12 sheet from a kit from the pound shop and the binding was only four hoops long and the stickers and ribbons where free with a mag, the only problem is that I have no eastery photos to go in it but it still looks cute. I found in my hoards of stash some nice pink gift cards that I picked up ages ago so I may do something similar with those.